10 Bantamweight Prospects the UFC Should Look at in 2018
Outside the UFC, the talent at bantamweight might be higher than any other division. The UFC brought in a bunch of great talent in the year of 2017 including CES champion Andre Soukhamthath (12-6 MMA, 1-3 UFC), BAMMA featherweight and bantamweight champion Tom Duquesnoy (15-2 MMA, 1-1 UFC), two-time bonus winner Brian Kelleher (18-8 MMA, 3-1 UFC), WSOF Champion Marlon Moraes (20-5 MMA, 2-1 UFC), Cody Stamann (16-1 MMA, 3-0 UFC), the very young Yadong Song (12-4 MMA, 1-0 UFC), and DWTNCS contract winners in Sean O'Malley (8-1 MMA, 2-0 UFC) and Benito Lopez (9-0 MMA, 1-0 UFC). Here are ten bantamweight prospects the UFC should bring in for 2018 in no particular order:

Demarte "The Wold" Pena
28 | 5'7″ | Fight Fit Militia|  Sunninghill, Johannesburg, Gauteng, South Africa | 12-0 | 5 Finishes| 3 KO/TKOs, 2 Submissions (rear-naked-choke)  | Combined opponents record – 75-22
| Best win – Irshaad Sayed (13-2)
The UFC already started off hot this year signing top South African prospect Don Madge. Pena recently relinquished his EFC tilte so take a break from competing so maybe when he returns it's with the UFC. Pena is the EFC Bantamweight Champion, defending his title three times already. Pena was previously the EFC Featherweight champion from 2011 to 2014, when he also vacated the title. Pena is an excellent fighter. He is mainly a wrestler but he can do it all, using proficient kickboxing and boxing, mixing it all together with effective combinations. He is always attacking, whether that's with body kicks, strikes, judo, or wrestling and he mixes all his skills so well, and a plus, he has very good cardio so he can go five rounds no problem. Pena has gone into championship rounds nine times with six of them going to a decision.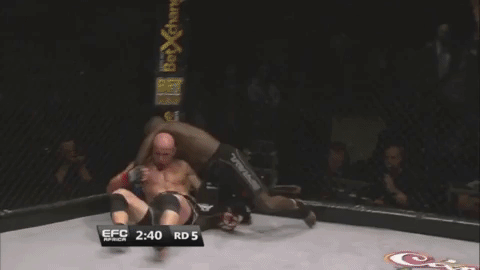 Jesse "Big Cat" Arnett
33 | 5'9″ | Tilt MMA |  Calgary, Alberta, Canada | 14-4 | 12 Finishes |
9 Submissions (5 brabo chokes, 3 rear-naked-chokes, 1 armbar) 3 KO/TKOs, | Combined opponents record – 119-60 | Best win – Johnny Bedford (23-13-1)
Arnett is arguably the best prospect out of Canada now but without a doubt one of the most deserved fighters of a UFC call. Arnett has been reached out to from the UFC  a few times but unfortunately was not let out of his TKO contract. With one fight left on his TKO contract deal, look for him to sign later this year. Arnett is a very talented fighter who may be the best Canadian pro outside the UFC and Bellator.  His striking is very crisp, as he has good power and is terrific at finding openings from tricky angles. He lands the uppercut regularly, and his head movement really compliments his striking as he can stand in the pocket and outstrike his opponents with straight punches, uppercuts, and knees. His takedown defense is good enough for the top level of the regional scene, his wrestling is decent, and his scrambling is smooth.  When he does get on top, he moves very well and immediately hunts for (and usually finds) the submission.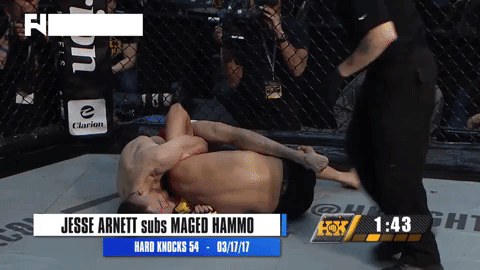 Nathaniel "The Prospect" Wood
24 | 5'6″ | Titan Fighter MMA | England | 12-3 | 10 Finishes |
8 KO/TKOs, 2 Submissions (1 rear-naked-choke, 1 armbar) | Combined opponents record – 65-44 | Best win – Josh Reed (7-0)
Wood has been tested at a high level in the Cage Warriors promotion and is on a three-fight winning streak. Wood is currently the Cage Warriors Bantamweight Champion with one successful title defense. Wood is very solid on the feet with his striking always throwing combinations and always throwing more than three punches at a time. Wood also shows really good kickboxing. He is quick and very accurate with his kicks. He compliments the high-volume attack with submission skills. Many say Wood already deserves to be in the UFC but he is set to defend his Cage Warriors title March 24, 2018 against a tough Italian fighter in Luca Iovine. The winner there could be headed to the UFC.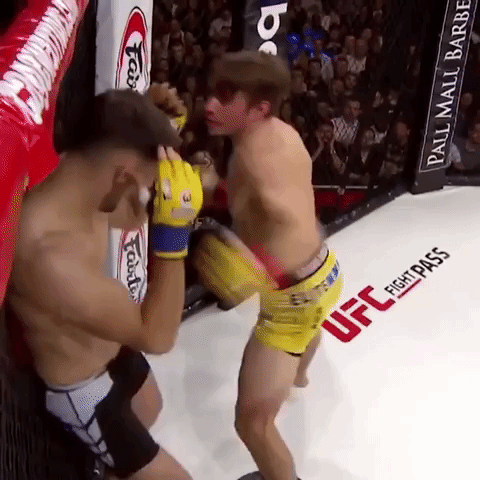 Ricky Simon
25 | 5'7″ | Rose City FC |  Vancouver, Washington | 11-1 | 5 Finishes |
4 KO/TKOs, 1 Submission (arm-triangle) | Combined opponents record – 69-61 | Best win – Chico Camus (18-7)
Last summer, Simon competed on the Dana White's Tuesday Night Contender Series where he won a split-decision. Despite that win and an impressive performance, he didn't earn the contract. Fast-forward a few months later Simon won the Legacy Fighting Alliance (LFA) vacant title against former UFC fighter Chico Camus. Despite that impressive win, Simon did not get the call up and is now set to fight Vinicius Zani March 23, 2018 defending his title. With that win, third time should be a charm and it should punch his ticket to the UFC. Simon is very good on the feet, he throws a lot of combinations and he really loves to attack the body. In combinations, he throws from all angles and really has a lot of power in his hands. Simon also has beautiful chopping leg kicks, adding to his abilities on the feet. Simon is just as good a wrestler as he is a striker. His level changes are well timed and his takedowns are well executed.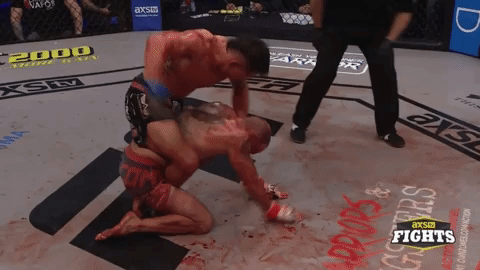 Ricky Bandejas
26 | 5'7″ | Nick Catone MMA & Fitness | Brick, New Jersey | 10-1 | 7 Finishes |
4 KO/TKOs, 3 Submissions (2 rear-naked-chokes, 1 guillotine) | Combined opponents record – 57-19 | Best win – Tony Gravely (7-1)
Since losing to UFC veteran Nick Pace, Bandejas has gained momentum being on a five-fight win streak. In August of last year, he won the Cage Fury Fighting Championship (CFFC) title and has recently succeeded in one title defense. CFFC is a great promotion that does a wonderful job at sending top regional fighters to the UFC. Bandejas is set to defend his CFFC strap March 24, 2018 against fellow prospect Askar Askar in a fight where the winner could be called up. The book on Bandejas is that he is super aggressive, has great striking, owns good submissions and solid takedown defense.
Defending my title for @CFFCMMA in #AtlanticCity! @danawhite @ufc @Mickmaynard2 @seanshelby 10-1 Top bantamweight prospect in NJ! 👊🏽👊🏽 #ufcfightnight128 #ufc #signme #April21st pic.twitter.com/eZQk8y7TcQ

— Ricky Bandejas (@rickybandejas) February 2, 2018

Rustam Kerimov
26 | 5'5″ | DagFighter | Makhachkala, Russia | 10-0 | 6 Finishes |
5 KO/TKOs, 1 Submission (rear-naked-choke) | Combined opponents record – 61-19 | Best win – Takeya Mizugaki (21-11-2)
Kerimov is a product out of a top camp in DagFighter and is one of the best up-and-comers out of Russia right now. Like most Dagestan fighters, Kerimov is an excellent wrestler. Kerimov has beat solid competition notably a good prospect in Alexander Peduson and in his last bout against legend, Takeya Mizugaki. Kerimov is obviously a good wrestler but it's his timing on his shoots that is done so well but then again his ground-and-pound is his best weapon. On the feet, he is a good kickboxer along with good power in his hands. Kerimov is currently signed with ACB so we may not see him in the UFC until the end of the year but when he comes available, he would be a good pick up.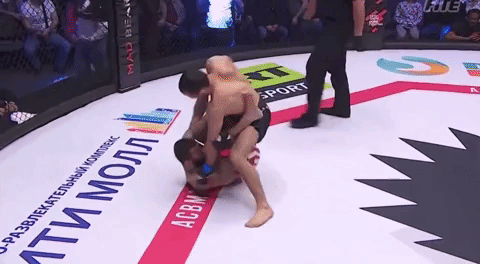 Grigory Popov
33 | 5'7″ | Tiger Muay Thai & MMA | Yakutsk, Russia | 12-1 | 6 Finishes |
3 KO/TKOs, 3 Submissions (2 gogoplatas, 1 rear-naked-choke) | Combined opponents record – 24-14 | Best win – Vando de Almeida (4-0)
Popov has an accomplished background in Muay-Thai with a record of 25-3 and some accomplishments are: Pro Muay Thai World Champion in 2013, Russian National Champion in 2007, four-time Asian champion, and a two-time Eurasian champion. Popov has had a very successful MMA career as well with his only loss to prospect Alexey Polpudnikov. Obviously, Popov is gonna be strong on the feet with his muay thai background as he has dangerous knees, elbows, and kicks. His grappling is underrated as he's had two rare gogoplata submission finishes. The UFC is coming to Singapore in July of this year and with Popov is interested in signing with the UFC, he would be an excellent signing for the promotion.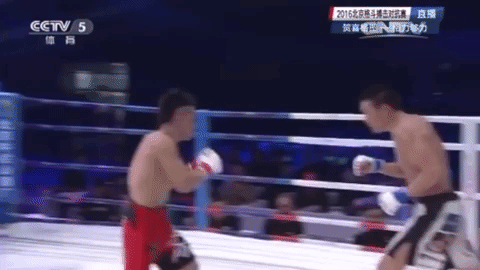 Alexander "AK47" Keshtov
30 | 5'8″ | K-Dojo Warrior Tribe |  Krasnodar, Russia | 8-0 | 5 Finishes |
4 KO/TKOs, 1 Submission (armbar) | Combined opponents record – 34-19 | Best win – Azamat Gashimov (5-0)
Keshtov is an undefeated fighter out of the amazing camp K-Dojo Warrior Tribe training with some UFC fighters and other top prospects. Keshtov is an excellent prospect as he is super diverse throwing a lot of different attacks both with his striking and kicks and he puts that all together perfectly. While his wrestling hasn't been on display much, he owns solid takedown-defense. He definitely looks like a future UFC fighter. Keshtov is the current Ring of Combat Champion and has been contacted by the UFC to step in on short notice against Tim Elliott in Canada but visa issues held that back. Look for Keshtov to be in the UFC this year without a doubt.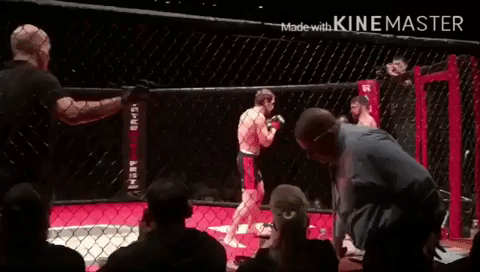 Raufeon "Supa" Stots
29 | 5'9″ | Roufusport MMA Academy |  Nebraska | 9-1 | 5 Finishes |
3 KO/TKOs, 2 Submissions (rear-naked-chokes) | Combined opponents record – 97-55 | Best win – Jeff Curran (36-17-1)
Stots is a former NCAA Division II national wrestling champion at the University of Nebraska. In June of last year, Stots was set to fight Merab Dvalishvili where Dana White was in attendance. The main focus was on Stots but the result didn't go his way as he was stunned by a spinning back fist in only 15 seconds. Since that loss, Stots got back on board with a win and is one of the best bantamweight prospects today. Stots is a fantastic wrestler but his stand has come along nicely along with some great movement as he is the total package.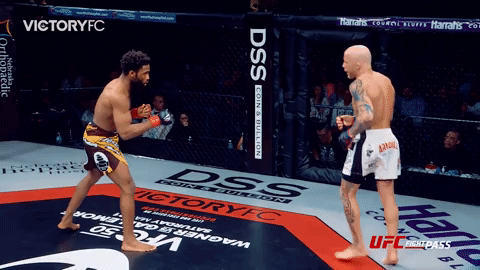 Patrick "Patchy" Mix
24 | 5'11" | WNY MMA & Fitness |  New York | 6-0 | 3 Finishes |
 3 Submissions (rear-naked-chokes) | Combined opponents record – 26-9 | Best win – Jesse Bazzi (7-2)
Mix tried out for this upcoming season of The Ultimate Fighter and impressed his fellow potential castmates. In the end Mix didn't get on the final cast but it could be a blessing in disguise being 6-0 and having a great chance at taking the easier route signing straight to the UFC. Mix was a high school wrestler that has transitioned well into MMA. He had a long and successful amateur career winning a few regional titles and going 11-0 overall. Now 6-0 as a pro, Mix is the King Of The Cage (KOTC) champion and has a good chance signing with the UFC in the second half of the year. MMA Today's Max Freedman recently caught up with Mix here.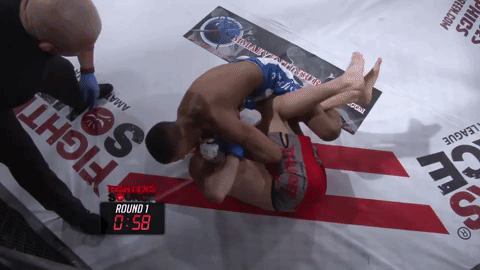 With so many talented bantamweights I wanna give a small shout-out to Trent Girdham, Eli Tamez, Gustavo Erak, and Goga Shamatava.
Follow @MMATodayNews on Twitter and check out MMA Today's website for the latest in the world of mixed martial arts.