10 Lightweight Prospects the UFC Should Look at in 2018
With the UFC Lightweight division booming, the promotion made some stellar signings in the year of 2017 adding CFFC champion Jared Gordon (14-1 MMA, 2-0 UFC), WSOF Champion and #5-ranked Justin Gaethje (18-1 MMA, 1-1 UFC), walking bonus machine Frank Camacho (21-6 MMA, 1-2 UFC), Desmond Green (20-6 MMA, 1-1 UFC), and MMA Lab product Drakkar Klose (8-1-1 MMA, 2-1 UFC). Here are ten lightweights the UFC should bring in for 2018 in no particular order:

Issac "Headsplitter" Hardman
22 | 5'11" | Integrated Martial Arts Academy | Brisbane, Queensland, Australia | 9-0 | 7 Finishes |
7 KO/TKOs | Combined opponents record – 49-24 | Best win – Kieran Joblin (20-8)
Hardman is arguably the most UFC-ready prospect coming out of Australia right now and incredibly he's only 20-years-old. Hardman is a killer with all seven of his finishes by TKO/KO. The power in his hands is ridiculous along with impeccable hand speed and accuracy. Hardman is predominantly a striker but he has solid takedown defense and some big ground and pound. He's the reigning XFC and Austrailian FC champion and with a win or two, Hardman will make his debut in the UFC.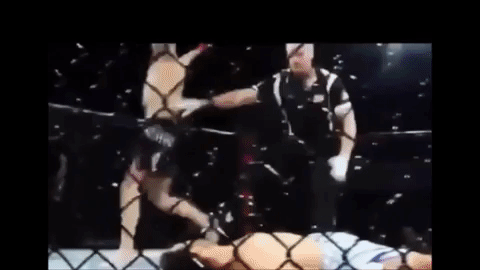 Killys Mota
27 | 5'11" | King Shark MMA| Araucaria, Parana, Brazil | 11-0 | 9 Finishes |
5 KO/TKOs, 4 Submissions (3 rear-naked-chokes, 1 Armbar) | Combined opponents record – 75-44 | Best win – Akihiro Gono (35-20-8)
Mota isn't very technical, isn't quick, and his cardio lacks but his pressure and volume striking is what breaks his opponents. Mita doesn't hold much power, but he throws constantly and is at his best against the fence where he is ridiculously strong. He has slicing knees and can dirty box in the clinch. In his latest fight, Mota showed some impressive wrestling getting relentless takedowns and some good ground and pound. Brazil has talented Lightweights coming up through the ranks but Mota stands out with his undefeated record.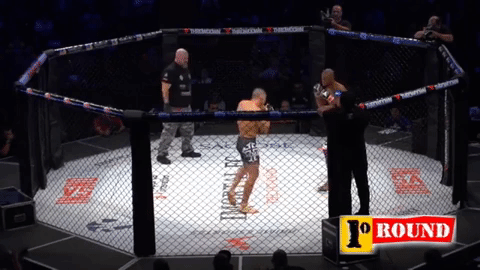 Chris Fishgold
25 | 5'8″ | Next Generation MMA Liverpool | Liverpool, England | 17-1 | 14 Finishes |
2 KO/TKOs, 12 Submissions (6 rear-naked-chokes, 5 Guillotines, 1 Armbar) | Combined opponents record – 121-74 | Best win – Alexander Jacobsen (8-1)
Fishgold hasn't lost a fight in two years and is on a seven-fight win streak, with all those wins at Lightweight. After the latest win, Fishgold made the announcement that he would be moving down to Featherweight but until that happens, he'll remain a Lightweight. Looking at his record, it's obvious on the mat is where he is a beat with big total of 12 submission victories and a world of experience at just 25. He may be considered one-dimensional but he's shown power in his hands in addition to being an excellent wrestler.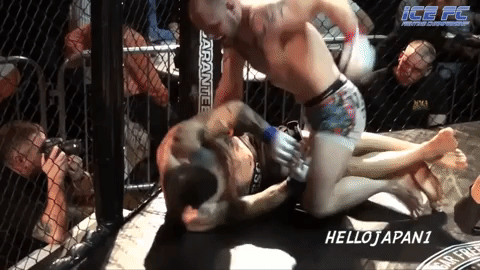 Robert "Contact" Watley
28 | 5'9″ | Royal Martial Arts/Conquest BJJ | Charlotte Hall, Maryland| 9-1 | 5 Finishes |
4 KO/TKOs, 1 Submission (rear-naked-choke) | Combined opponents record – 42-6 | Best win – Thiago Moises (9-1)
After losing his first professional bout, Watley has gone on to win his next nine. In that span, Watley won the Shogun, XCC, and recently the LFA Lightweight championships. Watley is a very dominant fighter who is very well-rounded with solid striking and exceptional wrestling. Watley is very well-conditioned as he can go five rounds with ease. He also defends takedowns well as part of a good fundamental base. Watley in his last three fights has beaten Daryl Wilson, Thiago Moises, and Josh Visel, all top prospects and all dominated by Watley. He is set to defend his LFA title March 2, 2018 against Brandon Jenkins. With a win, Watley needs to be in the UFC.


Ottman "Bulldozer" Azaitar
27 | 5'7″ | Jupps Fight Team | Cologne, Germany | 10-0 | 9 Finishes |
6 KO/TKOs, 3 Submissions (rear-naked-choke, guillotine, tap to strikes) | Combined opponents record – 42-28 | Best win – Charlie Leary (13-7-1)
A very aggressive fighter with a solid chin and toughness for days. Azaitar is always the one attacking moving forward on the feet, a bit wild but effective with a lot of power in his hands. Azaitar can wrestle but shines with ground and pound. His record has a mix of finishes and decisions. Azaitar is the younger brother of former WSOF fighter and now UFC fighter Abu Azaitar. "Bulldozer" is still green but always puts on a show and is still young enough to make some big improvements. Azaitar recently won the Brave CF title in November besting former TUF: Latin America 3 semi-finalist Alejandro Martinez. He has one fight left on his contract, and a win in his last fight could merit a UFC call to join his brother.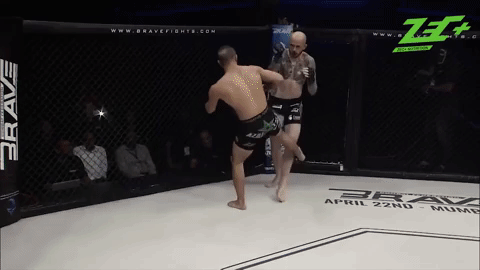 Arman Tsarukyan
21 | 5'8″ | Khabarovsk MMA | Armenia| 10-1 | 8 Finishes |
3 KO/TKOs, 5 Submissions (3 rear-naked-choke, guillotine, Anaconda) | Combined opponents record – 76-40 | Best win – Takenori Sato (19-11-7)
The Armenian-native, Tsarukyan, has a background in freestyle wrestling which has really converted over to his MMA career nicely. Tsarukyan may be a bit one-dimensional but no one has been able to stop his takedowns yet, as they are set up well and executed perfectly. On top, Tsarukyan is excellent at taking the back and sinking in the rear naked choke. He also has fight-changing ground and pound. In his latest fight, he beat ex-UFC fighter and fight veteran, Takenori Sato. At only 21, that is a great win on his record and only puts the eyes he needs on him.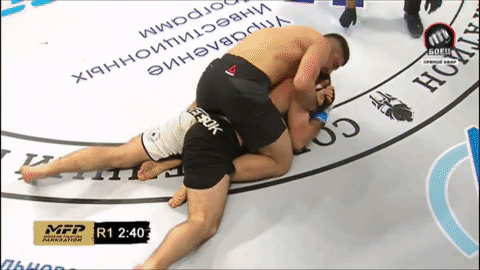 Joseph Lowry
28 | 5'10" | Daddis MMA | New Jersey | 7-0 | 5 Finishes |
4 KO/TKOs, 1 Submission (rear-naked-choke) | Combined opponents record – 26-14 | Best win – Mike Pope (7-2)
Lowry is undefeated as a pro and was even undefeated as an amateur at 4-0. Lowry is current Cage Fury Fight Championship (CFFC) Lightweight champion with one title defense back in October of last year. Lowry is the type of fighter the UFC wants, he is a power striker that is very aggressive and always looking for the kill shot.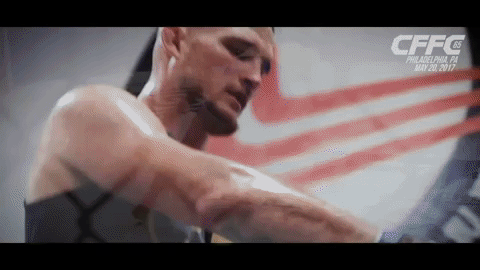 Tim Barnett
27 | 6'2″ | MMA Academy |  Liverpool, England | 5-0 | 100% Finish rate |
4 KO/TKOs, 1 Submission (rear-naked-choke) | Combined opponents record – 19-14 | Best win – Rhys McKee (5-0)
Barnett really made a name for himself in February of last year, when he beat rising prospect Rhys McKee, finishing him with knees and punches in the clinch and capturing the BAMMA Lightweight championship in the process. Barnett isn't the most aggressive or technical fighter, but he is tough as nails. As opponents try to move in on him, Barnett has shown solid counter-striking with no hesitation. Where Barnett shines is in the clinch, showcasing dirty boxing and elbows complimented with his most effective weapon, his knees. Once Barnett gets the thai clinch, he is very dangerous. On the mat, he's shown fight-ending ground and pound. BAMMA 34  takes place on March 9, and Barnett is set to rematch McKee for the title. A second win over McKee will allow serious eyes on Barnett for when his contract expires.


Nate "The Snake" Andrews
33 | 6'0″ | New England Combat |  Providence, Rhode Island | 12-1 | 100% Finish rate |
5 KO/TKOs, 7 Submissions (4 rear-naked-chokes, 2 guillotines, 1 triangle) | Combined opponents record- 79-63 | Best win- Leon Davis (4-0)
Being 33-years-old in the lightweight division, he's not really considered a prospect to many, but Andrews' record and his abilities can be ignored. Andrews' best weapon is his choke as he holds seven submission wins finding the neck. Nearly all his fights include Andrews threatening the choke at some point. Andrews is able to be taken down but he has good defense off of his back and solid jiu-jitsu threatening submissions from the bottom. On the feet, Andrews has long punches he uses at range and mixing in solid kicks. Andrews even holds a head kick knockout. Overall a really fun fighter to watch with a 100% finish rate, Andrews' exposure on AXS.TV should grant a UFC opportunity. MMA Today's Nolan King caught up with Andrews in November.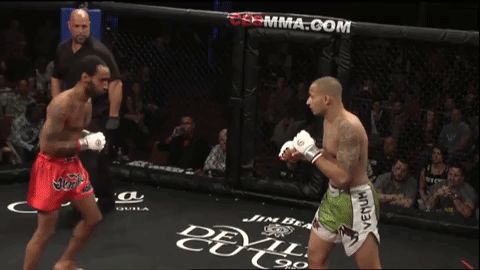 Damian "Pretty Boy" Norris
29 | 6'0″ | Midwest Training Center | Schaumburg, Illinois | 9-2 | 6 Finishes |
4 KO/TKOs, 2 Submissions (1 guillotine, 1 Armbar) | Combined opponents record – 57-52 | Best win – Tom Shoaff (9-3)
Norris has a background in Tae Kwon-do and it transitioned very well to MMA for him. Norris is quite athletic and diversifies his striking, kicking from all angles without telegraphing his combinations. The footwork is very good from Norris, especially the way he moves side-to-side. Norris was supposed to fight at LFA 25 in October of last year but couldn't make it to the fight. If he is still under contract with LFA, he has the exciting style that will draw the attention of big promotions.

Follow @MMATodayNews on Twitter and check out the rest of the MMA Today website for the latest in the world of Mixed Martial Arts.