5 "Big Show" Ready Prospects From January 2018
This will be the fourth installment of prospects who are "Big Show" ready.  From the September, October, November, and December pieces of this series, three prospects have signed with the UFC: Petr Yan, Markus Perez, Israel Adesanya, and Curtis Millender.
Former @ACB_League bantamweight champion Pert Yan signs UFC contract pic.twitter.com/BIzktEWbcI

— Denis Geyko (@DenisGeykoRT) January 30, 2018
Thanh Le

Date – January 19, 2018 | Promotion – LFA 31 | Method – TKO (Punches), round 2 | Opponent- Bobby Moffett (10-2)
Le fought on season 22 of TUF, and some thought he should've gotten a shot in the UFC even after his loss to Martin Svensson on the show. This past summer on the Dana White's Tuesday Night Contender Series, Le impressed with a head-kick knockout in round two but somehow didn't get the contract.  In this fight, Le had a tough challenge in Bobby Moffett and Le passed with flying colors with yet another impressive performance, stopping Moffett in the second round. With LFA champion Kevin Aguilar recovering from injury, Le would be next to fight the rightful champion. That being said, from doing well on TUF to an impressive head-kick knockout on the contender series and now winning the Interim title for LFA, a UFC shot should maybe be next. MMA Today's Jordan Colbert managed to catch up with Le after his huge LFA title win, where he spoke about the fight and his future.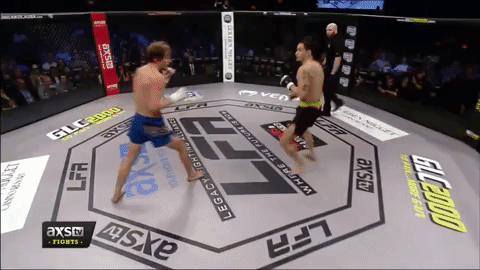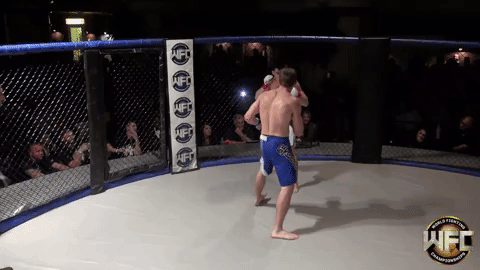 Here is a highlight clip of Le's win from January
Felicia "Feenom" Spencer

Date – January 13, 2018 | Promotion – Invicta FC 27 | Method – Decision (Unanimous) | Opponent- Akeela Al-Hameed (0-0)
With the women's featherweight division still fresh in the UFC, an undefeated, 27-year-old fighter like Spencer should be a shoe-in to be signed to a big promotion soon. Spencer has impressed in her four fights, showing a well-rounded skill set. Spencer is primarily a wrestler who is a good position grappler. She's really proficient at getting the back and getting dominant positions. On the feet, she is still improving but has good movement and kickboxing basics throwing behind her punches and setting up everything nicely. Her opponent may have been 0-0 but she was 4-0 as an amateur so had decent experience.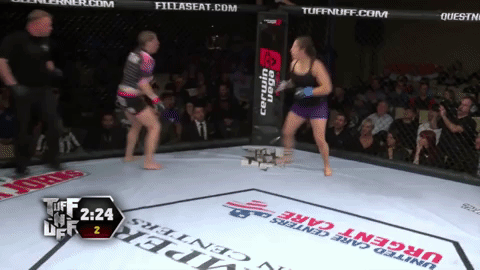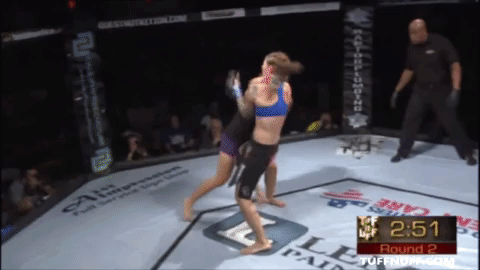 Manny Bermudez
Date – January 27, 2018 | Promotion – Cage Titans 37 | Method – Submission, Round 1 | Opponent- Mike Hernandez (11-4)
In 18 fights in his career, Bermudez has only lost one, finishing 16, with the majority coming from dominating on the mat. Bermudez is very smart and has the skill set on the mat to be a top prospect. He moves well on top and he gets dominant positions easy, and his ability to get the choke is top notch. But having watched tape on Bermudez, it's his elbows from ground-and-pound that are brutal and he uses them a lot to cause the opening for the submission. Bermudez just finished his toughest foe Mike Hernandez in the first round. With a 11-0 record, the next fight should be in the UFC.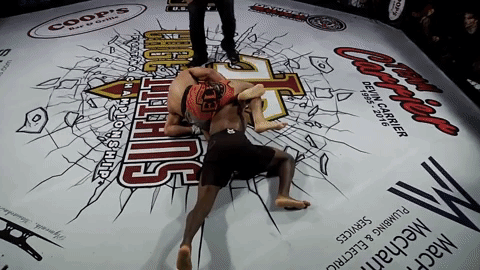 Vanessa Porto
Date – January 13, 2018 | Promotion – Invicta FC 27 | Method – Submission (rear-naked-choke) Round 1 | Opponent – Mariana Morais (12-5)
Like the women's featherweight division the flyweight division is also brand new in the UFC and needs as much talent as they can get. The names Porto has lost to are nothing to be ashamed of. Carina Damm, Cyborg Santos, Roxanne Modafferi, Amanda Nunes, Sarah D'Alelio, Barb Honchak, Jennifer Maia and Agnieszka Niedźwiedź managed to beat  Porto. But Porto also has many good wins on her resume in Tonya Evinger, Germaine de Randamie, Kalindra Faria, Jennifer Maia, Tara LaRosa, Zoila Frausto, Roxanne Modafferi, and Milana Dudieva. Two straight wins Porto should earn the UFC call.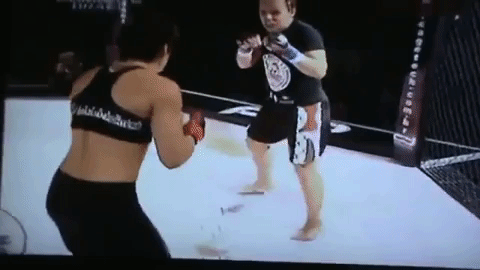 With Curtis Millender's immediate signing to the UFC, that concludes this week's list as January was a limited month of prospects in action. That being said, former UFC fighter Matt Dwyer (10-4 MMA, 1-3 UFC) is on a two-fight win streak over fellow UFC-vet Jesse Ronson and at-the-time top prospect, Chris Anderson. Dwyer is still 28 and in my opinion, has earned his shot to back.
Follow @MMATodayNews on Twitter and check out the rest of the MMA Today website for the latest in the world of Mixed Martial Arts.