5 "Big Show" Ready Prospects From October
Last month saw a whole host of top prospects pick up wins. MMA Wizzard picks his top five prospects from October and decides who is Big Show Ready.
Weili Zhang
Date – October 3 | Promotion – Kunlun Fight MMA 15 |Method- Submission (Round 1) |Opponent- Bianca Sattelmayer (7-8)
Zhang is arguably one of the best WMMA prospects out there, to the point fans have been calling her name to be in the UFC for quite some time. Zhang has fought seven times this year, staying incredibly active, which could be a reason she is still with Kunlun. In the UFC or Bellator she most likely won't get that many fights a year. Zhang was offered a contract from the UFC before but the deal didn't really work for Zhang. There are rumors that the UFC made her another offer and a spot on the UFC Shanghai card on November 25. I'm not sure if Zhang will make the move to the UFC right yet but she is very much "Big Show" ready.
FW Title Fight – Weili Zhang TKO's Simone Duarte in 1R (KunlunFight MMA 11) HL pic.twitter.com/htJdT5tTBh

— Jolassanda (@Jolassanda) May 6, 2017
this woman is badass , get her to @InvictaFights !! Weili Zhang 🇨🇳All 10 wins are finishes !// Kunlun Fight #MMA 8 pic.twitter.com/cTbn0AQNMD

— Denis La Funk (@DenisLaFunk_) January 24, 2017
Here is Zhang's fight from October
Curtis Millender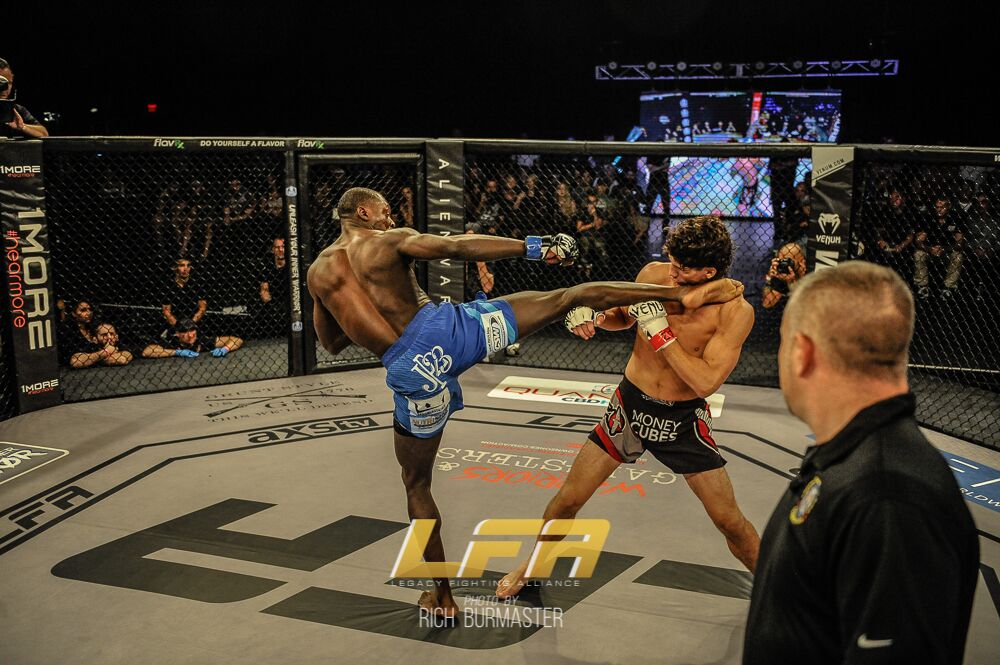 Date – October 13 | Promotion – Legacy Fighting Alliance 24 | Method- Knockout (Round 1) |Opponent- Matthew Frincu (11-2)
Back in 2015 Millender had the opportunity to fight on a big show, fighting three consecutive times for Bellator MMA.  In those three Bellator fights Millender went 1-2, with both of losses to two of Bellator's top Welterweights, Brennan Ward and Fernando Gonzalez. Since Millender's Bellator run, he has gone 6-1 and looks to be at the peak of his career. His win over Matthew Frincu at LFA 25 really proves he is ready for another shot in the "Big Show."
Here is a highlight of Millender's win from October
Joseph Lowry
Date – October 21 | Promotion – Cage Fury Fighting Championship 68 | Method- Knockout (Round 1) |Opponent- Richard Patishnock (7-4)
CFFC has a storied history of putting many fighters into the UFC and the fighters that have moved on there have done fantastic. Lowry is the current CFFC Lightweight Champion who just made his first title defense. That alone should be enough for a "Big Show" push. Lowry is undefeated at 7-0 and is nothing short of an exciting fighter, with five of his seven wins resulting in finishes.
Here is a clip of Lowry's win from October
https://www.facebook.com/8thWonder3TC/videos/10159837787675019/
Issac Hardman

Date – October 28th | Promotion – Kunlun Fight MMA 16 | Method- Knockout (Round 2) |Opponent- Rob Hill (14-9-1)
Hardman is arguably the most "Big Show" ready prospect coming out of Australia right now. Hardman is a young undefeated (9-0) guy that has been killing it on the Australian scene, with seven of his nine wins coming by KO/TKO. Hardman is coming off of a nasty knockout victory. Furthermore the fight before that, Hardman won the Australian FC Lightweight title.
Here is a highlight of Hardman's win in October
Check out the devastating hands of champ champ Issac "Headsplitter" Hardman. Damn, when was the last time you seen people knocked out of conciousness in an octagon? Watch the adrenaline rushing playback by pressing "USE APP" button on the homepage.

Posted by Kunlun Fight on Saturday, October 28, 2017
Chris Fishgold
Date – October 28 | Promotion – Cage Warriors 88 | Method – Submission (Round 1) |Opponent- Alexander Jacobsen
The win over Jacobsen made it Fishgold's third title defense for the Cage Warriors Lightweight title. Fishgold had a huge test in this fight as he took on another highly touted prospect in Alexander Jacobsen. Fishgold would take Jacobsen out with ease inside of a round via Rear-Naked Choke. Fishgold hasn't lost a fight in two years and is on a seven-fight win streak, with all those wins at Lightweight. After the win Fishgold made the announcement that he would be moving down to Featherweight. If I'm not mistaken, I believe this was the last fight of Fishgold's Cage Warriors contract. If so, expect him to get the call-up to the "Big Show" before anyone else on this list.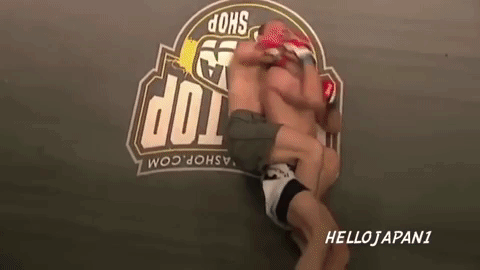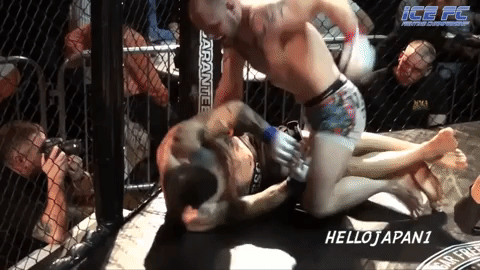 You can watch his fight from October on exclusively on UFC Fight Pass.
*Honorable mention is Jordan Young who is currently a free agent but my guess is look for him to re-sign with Bellator.
Weili Zhang
Strawweight
16-1
16-fight win streak
9 KO/TKO
6 Submissions
28 years old
From Hebei, China
Ideal Card – UFC Shanghai, November 25
Ideal Debut Opponent – JJ Aldrich
Curtis Millender
Welterweight
13-3
7-fight win streak
4 KO/TKO
29 years old
From Anaheim, California
Ideal Card – UFC Frenso, December 9
Ideal Debut Opponent – Alex Morono
Joseph Lowry
Lightweight
7-0
4 KO/TKO
1 Submission
27 years old
From New Jersey
Ideal Card – UFC Boston, January 20
Ideal Debut Opponent – Chris Wade
Issac Hardman
Lightweight
9-0
7 KO/TKO
22 years old
From Brisbane, Queensland, Austrailia
Ideal Card – UFC Perth, Febuary 11
Ideal Debut Opponent – Marco Polo Reyes
Chris Fishgold
Featherweight
17-1-1
7-fight win streak
12 Submissions
2 TKO's
25 years old
Ideal Card –  A UK card in 2018. Possibly UFC London in February.
Ideal Debut Opponent – Martin Buschkamp
Follow @MMATodayNews on Twitter and check out MMA Today's website for the latest in the world of mixed martial arts.