5 "Big Show" Ready Prospects From September
MMA Today's MMA Wizard and prospect scout extraordinaire, Shawn Bitter, brings you five prospects from September who should be on the radar of the UFC and Bellator.
Alfie Davis

Date- September 22nd | Promotion- Pheonix Fighting Championship | Method- Unanimous Decision | Opponent- Yousef Wehbe(6-3)
When I see Alfie Davis on cards like UCMMA, Phoenix FC, and Lion Fighting Championship I'm baffled on how this guy isn't fighting high level on a more regular basis. Davis did fight once for Bellator in May of this year, taking out the undefeated Jay Dods, winning via highlight reel spinning kick to the body. Why Bellator hasn't got him another fight really confuses me as he's such a fun and amazing talent and still only 25 years old. Also, the dude can grapple, he just isn't flashy. Alfie Davis is 9-1 and on a seven-fight win streak.
Davis has made it clear that UFC is what he's aiming for…
The ARD show real. I am the next superstar. @danawhite @ufc ufceurope –
–
–
–#ARD #UFC… https://t.co/VqjBe2qU8l

— ARDavis (@AlfieRDavis) October 1, 2017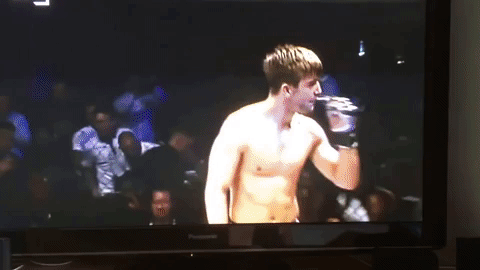 Here is Davis's win from September.
Petr Yan

Date- September 30th | Promotion- Absolute Championship Berkut 71 | Method- TKO(3rd round) | Opponent- Matheus Mattos(10-0-1)
Petr Yan is arguably the best Bantamweight prospect in the world, and with the guys he's beat with a combined record of 36-2-1 in his last 4 opponents. Yan is such a blue-chip talent that I think when he inevitably goes to the big leagues he is a future top five fighter. Yan is now a free agent after his last ACB title defense. UFC or Bellator need to do whatever it takes to snag him up. Petr Yan is 8-1 and on a three-fight win streak. Here is Yan's win from September.
Markus Perez

Date- September 8th | Promotion- Legacy Fighting Alliance 22 | Method- Submission(round 1) | Opponent- Ian Heinisch(8-0)
Before his latest victory, he had two consecutive wins over ex-UFC veterans in Ildemar Alcantara and Paulo Thiago. Ian Heinisch was a top Middleweight prospect that was most likely on his way to the UFC with a win but Perez had other thoughts when he ran through Heinisch and got the submission victory. Perez is a fun personality, undefeated, and the LFA Middleweight champion, so why not sign him?
Here is the highlight of Perez's finish in September.
Jesse Arnett

Date- September 9th | Promotion- Fight Night Medicine Hat 4 | Method- Unanimous Decision | Opponent- Johnny Bedford(23-13-1)
Jesse Arnett has deserved a shot in the big leagues for quite some time, as matter of fact I thought he should have got it when he beat Roland Delorme back in August of 2015. Arnett has beaten top-level prospects and ex-UFC fighters like Roland Delorme and Johnny Bedford. There were talks of Arnett making his UFC debut in Alberta, Canada, just last month, but it somehow didn't happen. With the UFC coming to Winnipeg on December 16, Arnett want's on that card and he very much deserves it. Arnett has the personality and fighting ability the fans would just love. Jesse Arnett is 13-4 and on a 10-fight win streak.

Juan Archuleta

Date- September 2nd | Promotion- King Of The Cage: Never Quit | Method- TKO(Round 1) | Opponent- Adel El-Tamini
You think Conor McGregor holding two titles is something, how about Juan Archuleta holding four!? Archuleta is the Bantamweight, Featherweight, Lightweight, and Catchweight KOTC champion, which is nothing short of incredible. Archuleta has done everything possible to earn a spot on the big shows. It's about time he got that opportunity.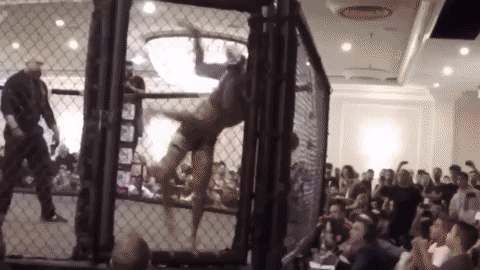 *One fighter that just missed the cut is Alexander Keshtov, who deserves a notable mention.