#CallHimDana – Brendan Loughnane
It all started eight years ago when Brendan Loughnane made his professional debut on June 26th, 2010. Standing across from him was Jordan Desborough who was 2-0 at the time. Loughnane quickly showed off his submission attack hunting for guillotines and an armbar as well as an active guard. He would stop Jordan sitting him down with a punch and the ground and pound scored the knockout.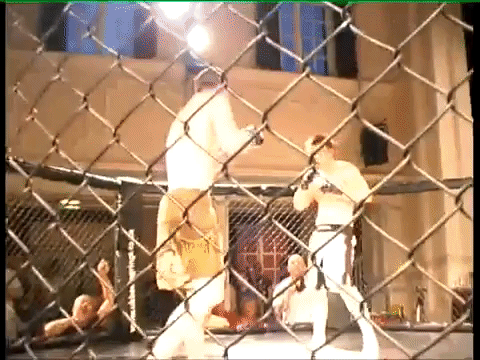 Fast forward two years later as Loughnane has a 5-0 record and would be granted an opportunity on The Ultimate Fighter Smashes Australia vs. UK. He wasn't originally on the cast but an injury occurred and Loughnane was the guy who got the opportunity to fill in. He won his quarter-final match up but would fall short to Norman Park in the semi-final who would go on to win the show.


After that Loughnane would fight for the UFC against Mike Wilkinson. It was one of those fights they take two contestants on TUF putting them against each other where the winner got a contract and most of the time the loser wouldn't get a contract. With that said, unfortunately, Loughnane lost a decision and would go back to the regional scene.


Since his stint on TUF, he secured a three-fight winning streak capturing a title for the Full Contact Contender promotion. Loughnane would then sign an exclusive contract with Bamma which is arguably the biggest promotion out of the UK. On September 19th, 2015 Loughnane took on the biggest opportunity of his career when he fought surging prospect Tom Duquesnoy. Not only the Bamma title was on the line for Loughnane but so was a UFC contract with a win. The fight went the distance in a close bout but it was scored for Duquesnoy in a split-decision that left many fans in attendance furious as they shouted out booo's where many thought Loughnane won.


After that, he went back to the regional scene to go 3-0 before signing with a major promotion in ACB. A big opportunity rose for Loughnane for his ACB debut when he was set to fight Mike Wilkinson who he lost to nearly five years ago in the UFC. He impressed with a first-round finish and made his case for one of the best featherweight prospects in the world.


The Englishman has a knack for getting screwed over by the judges as it happened yet again to Ex-UFC fighter Pat Healy. Loughnane clearly won all three rounds but somehow lost another split decision. After finishing up his contract in ACB it was known he had many offers from big organizations such as resigning with the ACB and the UFC. Ultimately the deals didn't come to friction and an injury it would sideline him for quite some time. Wher Artem Lobov needed an opponent this past October Loughnane was in the running to take the fight but missed the call by a few hours and Lobov decided to go with Michael Johnson. It's a shame they were just looking at him as a replacement only where he is so much better than Lobov so it's crazy he is still under contract with a 2-5 UFC record and Loughnane just isn't signed outright. After a little over a year layoff, he made his latest return November 30th taking out Brazilian Amaury Junior via leg kicks which was also for another regional title.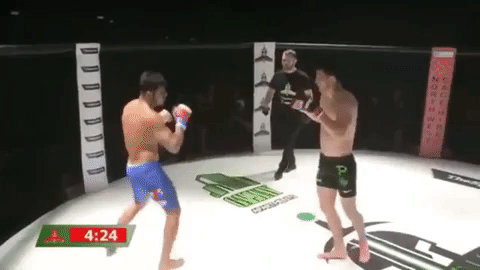 From Manchester, New England Loughnane has been visiting the UFC getting in some rounds with some excellent fighters with former UFC bantamweight champion Dominick Cruz. The Brit has nine years of experience with 19 total fights and gone 7-0 as an amateur as he's only 29-years young. In my opinion, he's the best featherweight prospect out of the UK and one of the best world-wide so he needs to be fighting fellow high-level competition with multiple titles at featherweight and lightweight. The UFC better make a move soon cause I'm sure other promotions are chomping at the bit to sign this guy. If he doesn't sign with the UFC the next thing would to sign with Cage Warriors and fight his rival Paddy Pimplett. That would be a huge event at the Echo Arena in Liverpool, England that would sell out the arena fairly quickly. To be honest, we don't need that fight cause simply Loughnane is levels above Paddy. It is great the UFC has reached out to Loughnane many times so why not make it simple and just sign one of the best 145ers outside the UFC. It is interesting to note that Brendan Loughnane has fight news and the UFC is going to London on March 16th.  #CallHimDana.