#CallHerDana – Invicta Strawweight Champion Virna Jandiroba
Hailing from Serrinha, Bahia, Brazil Virna Jandiroba has been in martial arts basically her whole life. At the age of 13, she started training in kung fu and a year later she would transition into judo and Brazilian Jiu-Jitsu (BJJ) where she won a world champion at the black belt level by CBJJE. With her background in jiu-jitsu, Jandiroba actually has two wins over UFC's top strawweight Claudia Gadelha and also has two wins over the UFC Bantamweight Champion Amanda Nunes.


On June 15, 2013, Jandiroba begun her MMA career jumping straight in as a pro as she easily came out on top in only 41 seconds into the fight against fellow newcomer Joana Santana. With just her foot in the door, Jandiroba would get her first test against Camila Lima who was experienced with thirteen fights at the time where Jandiroba was only 2-0. Jandiroba would breeze past Lima securing her third straight win all wins via rear-naked-choke and won her first title in the process.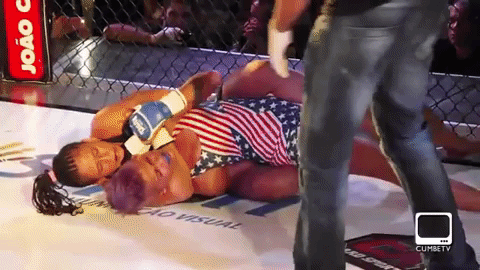 Fast forward a year later where Jandiroba is at 6-0 in her career and is set to fight for her third title against Anne Karoline for the Circuito MNA de MMA 2 promotion. "Carcara" won via armbar in the second round to improve her record to 7-0 and another title around her waist. At this point, the Brazilian still only has one foot halfway in the door as she holds a title and an impressive record but her lack of opponents and the lower regional promotions really didn't give her high stock. November 4, 2016 Jandiroba would take her biggest fight to date when she took on Lisa Ellis, a former UFC fighter. Ellis was a competitor on The Ultimate Fighter season 20 but fell short and had a poor run in the UFC going 0-2 but Ellis did fight some of the best in the world and was a well-respected veteran of the sport. The promotion Fight2Night out of Brazil put on a great show with many UFC and pride fighters along with up and coming prospects. On that night, Jandiroba made her name known when she ran through Ellis getting the easy rear-naked choke in round one.


At this point, Jandiroba 9-0 and with the UFC in need of talent in the strawweight division, it would of made since giving her a call but it didn't happen and three weeks later after her win over Ellis she picked up another win in only 46 seconds via an armbar. Another former UFC fighter in Ericka Almeida was scheduled for Jandiroba in April of last year. Almeida went 0-2 in the UFC but was a promising Brazilian prospect coming in who was a Jungle Fight champion. In the fight with Jandiroba and Almeida, it went all three rounds going to the judges with a split-decision victory to Jandiroba. However many believe the fight was one-sided as Jandiroba secured takedowns and maintained excellent top control.


After that last win, the UFC didn't come calling but the next best thing for women's mixed martial arts did as Invicta Fighting Championship signed Jandiroba to a contract. Jandiroba signing to Invicta was a big deal where she will now get the opportunity to fight in the United States giving her more opportunities and it puts her name on a bigger spotlight to fans all around the world. Jandiroba made her Invicta debut this past December against Ultimate Fighter season 23 competitor Amy Montenegro. Like many of her performances, Jandiroba has easily beaten competition getting the takedown and getting the eventual submission and this time it happened to Amy Montenegro.


Invicta FC has been a staple in women's MMA and has had many champions that have gone to the UFC to make an impact like Cristiane Justino, Carla Esparza, and more. Jandiroba got her chance at Invicta gold this past March when she took on Mizuki Inoue who is a top prospect and has lost to but beaten some solid competition. For the second time in Jandiroba's career she has had a scorecard read as a split-decision and for a second time, there should have been no way it should have not been a unanimous decision. She absolutely dominated Inoue every second of the fight with ground and pound, top control, and wrestling. 13-0 after the win against Inoue with an Invicta title to her name, a UFC contract should have come but they say you're not a champion until you defend your title. So with that said, the stage was set for September 1 in the Scottish Rite Temple in Kansas City, Missouri for Invicta FC 31. With the stage set for her first title defense, the opponent was as well as it would be fellow Brazilian prospect Janaisa Morandin. Morandin is arguably the next best strawweight on the Invicta roster but once again Jandiroba showed she is such a force as she easily beat Morandin in the second round.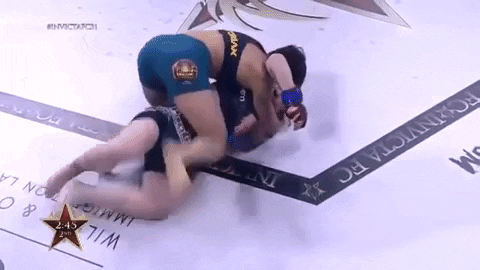 The time is now for Dana White to call and sign one of the best strawweight outside the UFC today. Jandiroba has done everything possible to get a UFC contract with a 14-0 record with 11 finishes, four total belts to her name including the Invicta title and is very marketable worldwide. Jandiroba has done her time in Invicta and there isn't anyone on the roster that makes sense for her to take any fights as the only one that makes sense would be Pearl Gonzalez but there is no need in that. Many agree she is the real deal and needs to be in the UFC as many other fans have expressed their opinions.


Jandiroba has expressed many times that she wants to be in the UFC and is expecting a call eventually. This is what she told MMA Today.


Jandiroba would be considered one-dimensional with the very little time shes spent on the feet but she has been working with Luiz Carlos Dorea who is the boxing coach of Junior Dos Santos and Anderson Silva. She hasn't even had a chance to show off her striking because she hasn't had a problem getting the fight to the mat yet, and she's been nothing short of dominant once the fight hits the ground. The problem with many BJJ black belts is that the jiu-jitsu is great but the wrestling isn't as much but Jandiroba don't have that problem with her well-executed timing, technique, and completions with her wrestling. Jandiroba is a future top 15 if given the opportunity she can already in the UFC rankings by this time next year. Give her a chance, CALL HER DANA!
Love World MMA?  We do!  Covering every major pro fight on Planet Earth:
MMA Geek Guide 9/19 – 9/23/18: Results/Recaps/Clips of Bellator 205, UFC Sao Paulo, Brave CF 16, LFA 50, every ranked fight worldwide!