Chile's Eduardo Matias Torres on Making his Combate Debut and Not Getting the Call for UFC Chile
The rising MMA promotion Combate Americas returns this Friday for their 21st event. Newcomer and Chilean prospect Eduardo Matias Torres who is undefeated at 8-0 is making his debut. Torres will take on Mexico's Kevin Amador at "Combate MEX vs ElMundo"
First of all, how did you get into MMA? Any accomplishments in any other sports?
I started training when I was 16 when a friend took me to a test class and once I tried it, I never stopped going.
Is MMA your full-time job or are you working somewhere else as well?
Apart from being a fighter, I am also a student of physical preparation and I do mma classes for children and adults, as well as uber work in my free time.
Can you explain who you train with and how you came across the camp? Also, who are some of your main sparring partners?
Training with the team Weichafe Chile, the camp was very hard because I had an injury and we had to care for some things but despite everything could be raised a good daily training. My main sparring are Pablo Villaseca, Jenifer Gonzales, Juan Naranjo, Mauricio Eguiluz, and Jazmin Navarret.

How is the cut to 135? What is your favorite thing to eat before and after weight cut?
The cut at 135 is hard since the 150 but it raises well so I still keep my strength. My favorite food before the cut is cake and after the cut is the noodles.
What has been your favorite memory of your mma career so far?
My favorite memory was when I was in Brazil since it was the first big event where I could show myself.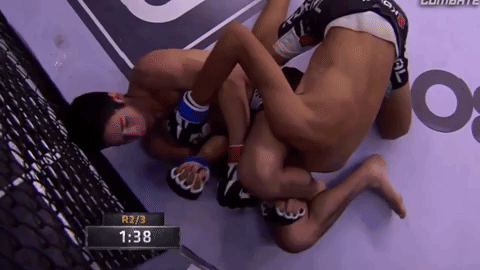 What would be your favorite striking and grappling technique?
My favorite technique is the knee because it is a silent blow, it is fast and effective.
One dream fight, who would you square off with?
In a dream fight, I would like to fight with TJ Dillashaw.
What makes you a different fighter from everyone else?
The main thing that makes me different is my mental power, I have a will that is difficult to overcome.
Where are some locations you'd like to travel to and fight?
I would like to travel around the world and well also if I can fight in the whole world I would do it.
What management team are you with?
I am currently free, my manager is my coach Pablo Villaseca.
You're set to fight for Kevin Amador this weekend for Combate 21. What do you think of him as an opponent and how do you see this fight going down?
I'm ready to fight with Kevin, he's a pretty strong fighter agile however I trust that I can raise my fight in a good way.
With the UFC coming to Chile this week did they ever contact you? seemed like an excellent time to make your debut?
UFC did a casting to look for new prospects but they never contacted me.
What are your goals for 2018?
My main goal for 2018 is to finish the year being even stronger than I am now.