Fighter Spotlight: UFC/Worldwide – Trevin Giles & Jesse Arnett
In this write up I will give you two fighters to watch for each week: one UFC fighter competing that weekend whom is considere someone to watch for in the future and one prospect who is highly-touted and ready to make the jump to the UFC.
UFC Fresno, Saturday (12/9)

Trevin "The Problem" Giles
10-0 MMA, 1-0 UFC | Middleweight | 25 | 6'0″ | Houston, Texas |
Elite MMA Houston | 4 KO/TKOs, 5 Submission (2 rear-naked-chokes, 1 arm-triangle, 1 armbar,
1 inverted triangle) | Best win – James Bochnovic (10-0)
Giles is an excellent up-and-comer that still needs improvements in some areas. His takedown defense for one, is not bad but will likely have to improve as he moves deeper into the UFC middleweight division. When it comes to offensive wrestling, Giles needs to improve on closing the distance, a weapon that will allow him to showcase the clinch game where he is very physically strong and the takedown comes easy. When in top position on the mat, Giles is a problem. His ground-and-pound can be fight-ending as displayed in his last bout. His five submission wins prove he's a submission threat as well. Giles has fought some pretty tough competition through his career and if brought up slowly in the UFC, he could slowly develop into a ranked fighter. This Saturday, Giles will take on Brazilian, Antônio Braga Neto (9-2 MMA, 1-1 UFC) who is a black belt in Brazilian Jiu-Jitsu, largely known in grappling circles for being a world champion. Neto is a danger for Giles if the fight goes to the mat. Then again, this will be the first fight in almost 3.5 years for Neto so it's untelling uncertain how he will look with the layoff.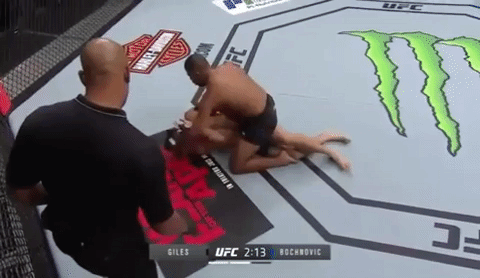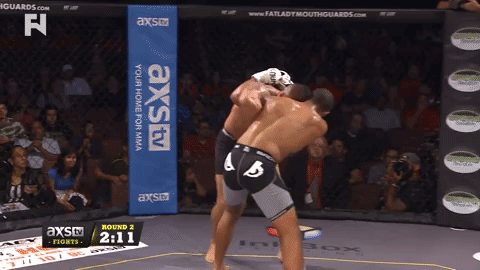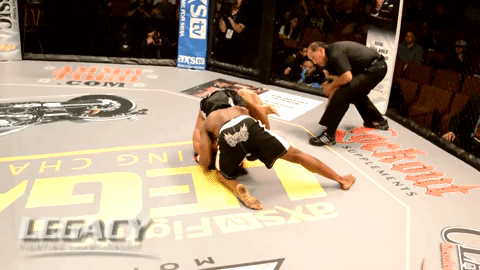 Stand-up: B-
Wrestling: C
Grappling: C
Submissions: B
Cardio: C+
Takedown Defense: C-
Striking defense: B
TKO 41, Friday (12/8)
Jesse "Big Cat" Arnett
13-4 | Bantamweight | 33 | 5'9″ | Calgary, Canada | Tilt MMA |
3 TKOs, 8 Submissions (4 Brabo Chokes, 3 Rear-Naked-Chokes, 1 Arm-Triangle) |
Best win – Johnny Bedford (23-13-1 MMA, 2-3 (1 NC) UFC)
With the UFC coming to Canada many times each year, it's mind-blowing that Arnett hasn't signed to debut on one of the cards. There is nothing holding Arnett back from signing with the UFC and no reason not to sign him as he is a likable guy with a fun personality, solid fighter, good experience, and has beat solid competition with a combined record of 112-53-3. Arnett is a very talented fighter who may be the best Canadian pro outside the UFC and Bellator.  His striking is very crisp, as he has good power and is terrific at finding openings from tricky angles. He lands the uppercut regularly, and his head movement really compliments his striking as he can stand in the pocket and outstrike his opponents with straight punches, uppercuts, and plenty of knees. His takedown defense is good enough for the top level of the regional scene, his wrestling is decent, and his scrambling is smooth.  When he does get on top, he moves very well and immediately hunts for (and usually finds) the submission. Arnett fights Dimitri Waardenburg (13-7) for the TKO Bantamweight Championship. This is a rematch of their first bout in October, 2015 where Arnett won by submission in the first round. Should Arnett come out on top, this win will make it four titles that Arnett would hold.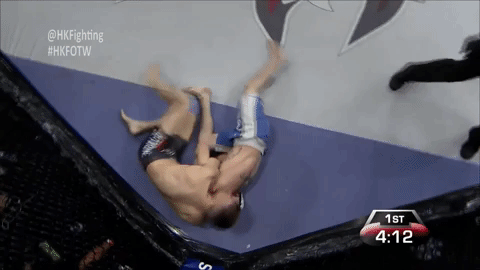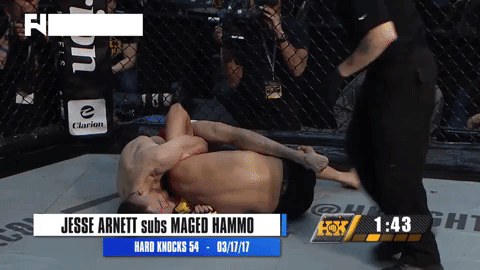 Stand-up: B
Wrestling: B+
Grappling: B
Submissions: A
Cardio: B+
Takedown Defense: A
Striking defense: C+
Follow @MMATodayNews on Twitter and check out MMA Today's website for the latest in the world of mixed martial arts.