Fighter Spotlight: UFC's Alex Volkanovski and Undefeated Prospect Mike Davis
In the Fighter Spotlight column, I pick two fighters to watch for each week who will be in the spotlight: one UFC fighter competing that weekend whom is considered someone to watch for in the future and one prospect who is highly-touted and ready to make the jump to the UFC
UFC 221, Saturday (2/10)


Alexander "The Great" Volkanovski
16-1 MMA, 3-0 UFC | Featherweight | 29 | 5'6″ | Shellharbour, New South Wales |
Freestyle Fighting Gym | 9 KO/TKO's, 3 Submission | Best Win – Mizuto Hirota (18-7-2)
Volkanovski is one of the brightest up-and-comers coming out of Australia right now, and actually, out of the whole featherweight division. In his debut against Yusuke Kasuya, Volkanovski showed he can overcome a bit of adversity after getting taken down early in the first, but getting back to his feet to win the round and getting the finish in round two. And in the fight with Mizuto Hirota, he showed impressive striking, with Volkanovski putting on a display and dropping Hirota three times. In the latest fight for Volkanovski, he took on Shane Young. Volkanovski showed how dominant his wrestling can be getting five takedowns and controlling the whole fight. Volkanovski was also very successful outside of the UFC, winning five regional titles. I believe with the way he keeps progressing maybe one day he might have an opportunity at the UFC title. This Saturday, Alex is set to fight his toughest competitor to date in the undefeated Jeremy Kennedy. Kennedy is an excellent wrestler, who, in three total UFC fights has 21 takedowns, while Volkanovski has only been taken down two times in his UFC career.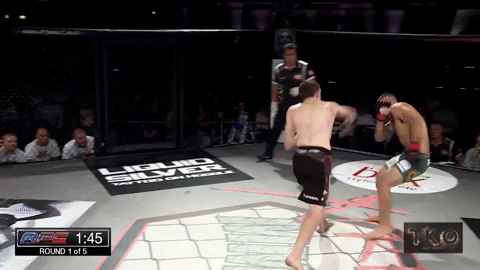 Stand-up: B
Wrestling: A-
Grappling: A
Submissions: C
Cardio: A
Takedown Defense: B
Striking defense: B
Island Fights 46, Thursday. (2/8)

Mike "Beast Boy" Davis
4-0 MMA | Lightweight | 25 | 6'0″ | Deltona, Florida |
Pete White Boxing & MMA | 4 KO/TKO's | Best Win – Anthony Retic (6-4)
Don't let the small 4-0 record fool you as Davis holds a 10-0 record as an amateur and has a background in muay thai, going 3-0, as well a boxing record of 5-0. In total that's 22-0 in combat sports. Davis is a great talent that has yet to be truly tested against good competition, but he has done what was expected and ran through his four opponents, finishing all four. Davis is an excellent boxer with the way he uses the jab, attacks the body, along with some fantastic head movement. Davis has striking that will give many guys problems, but his wrestling is just as dangerous. Closing the distance and getting the double leg is nicely done by Davis, and his transitions and fight stopping ground and pound is both effortless and devastating. This Thursday on UFC Fight Pass, Davis will take on Montrel James, who is basically another easy fight to build 'Beast Boy's' record up.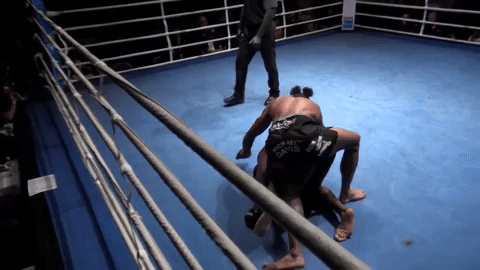 Stand-up: A-
Wrestling: B-
Grappling: C
Submissions: D
Cardio: C
Takedown Defense: B
Striking defense: B-
Follow @MMATodayNews on Twitter and check out MMA Today's website for the latest in the world of mixed martial arts.