Five "Big Show" Ready MMA Prospects From May, 2018
This will be the sixth installment of MMA prospects who are "Big Show" ready.  From the September, October, November, December, Januar, February, March, and April pieces of this series, nine prospects have signed with the UFC: Petr Yan, Markus Perez, Israel Adesanya, Curtis Millender, Manny Bermudez, Jennifer Maia, Ricky Simon, Molly McCann, Jose Torre, Nathaniel Wood, Weili Zhang, and Chris Fishgold as Bellator has signed Juan Archuleta. 
Jesse "Big Cat" Arnett

Date – May 4th, 2018 | Promotion – TKO 43 | Method – Submission (Guillotine), Round 2 | Opponent – Sebastian Ruiz (1-0)
Arnett is a very talented fighter who may be the best Canadian pro outside the UFC and Bellator.  Arnett is a solid technician, good experience, and has beat strong competition with a combined record of 126-60-3. Jesse Arnett has deserved a shot in the big leagues for quite some time, as matter of fact I thought he should have got it when he beat Roland Delorme back in August of 2015. Arnett has beaten top-level prospects and ex-UFC fighters like Roland Delorme and Johnny Bedford. I'll predict the next time we see Arnett will be in the UFC cage and if not I would be quite surprised.

Here is his full fight from May.
"Pretty Boy" Troy Lamson

Date – May 19th, 2018 | Promotion – New League Fights 10: X | Method – Submission (Rear-Naked Choke), Round 2 | Opponent – Reggie Merriweather (13-11)
At only 26, Lamson has a lot of experience with 12 pro fights and 17 amateur fights (17-0). First and foremost, Lamson is an excellent wrestler having wrestled at Michigan State University. The Michigan native who trains with Murcielago MMA and Michigan Top Team trains with the likes of Daron Cruickshank and Cody Stamann. Lamson is on a five-fight winning streak and has the personality and growing skills who would be a good pick-up for UFC or Bellator.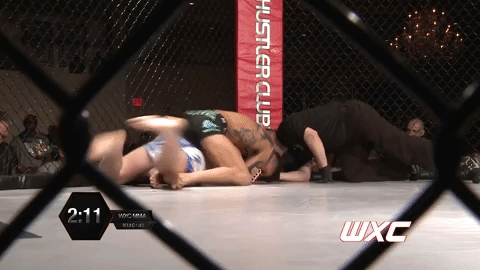 Patrick "Patchy" Mix

Date – May 12th, 2018 | Promotion – KOTC: No Retreat | Method – Submission (Guillotine), Round 1 | Opponent – Tony Gravely (12-4)
Undefeated as a pro at 7-0 and also as an amateur going 11-0, Mix is a great prospect. "Patchy" is the current defending King Of The Cage (KOTC) bantamweight champion. Mix recently tried out for The Ultimate Fighter Undefeated but somehow didn't make the cast. Despite being called up to compete in TUF, Mix defended his KOTC title and signed with prestigious management Dominance MMA which is just one step closer to the UFC. Mix has beaten good competition and has proven he's ready for the big show.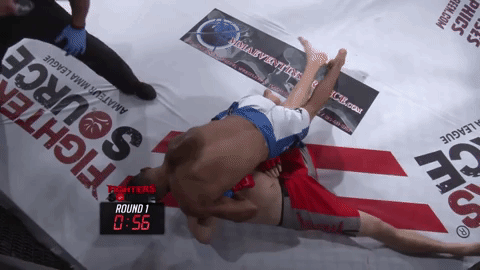 Kevin "The Angel of Death" Aguilar

Date – May 25th, 2018 | Promotion – LFA 40 | Method – Knockout (Punches), Round 1 | Opponent – Thanh Le (8-1)
Aguilar has done his time on the regional scene and in no way his next fight shouldn't be outside Bellator or the UFC. With his only loss coming to former UFC veteran Leonard Garcia, Aguilar won his next six beating some good competition with a combined record of 45-9-1 in his last six opponents. With his most recent vicious knockout against Thanh Le who is a top prospect, "The Angle of Death" is ready to relinquish his LFA title and go to the big shows.
Here is a clip from Aguilar's finish in May.
Kyle "Gunz Up" Stewart

Date – May 19th, 2018 | Promotion – Iron Boy MMA 11 | Method – Submission (Keylock), Round 1 | Opponent – Chauncey Foxworth (8-5)
Stewart is an accomplished guy on the regional scene winning titles in the amateur scene and winning three titles in his pro career. He also picked up a win in season 1 of the Dana White Tuesday Night Contender Series, but didn't earn a contract for his efforts. Stewart is also a top welterweight for Legacy Fighting Alliance where he beat another top prospect Jaleel Willis last February. Stewarts next fight should easily be with a big promotion.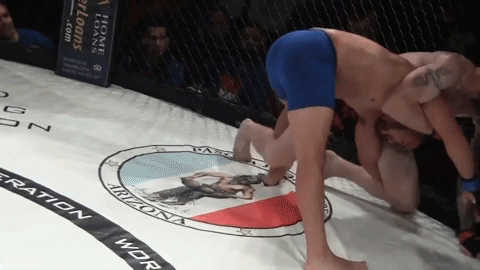 Jesse Arnett
Bantamweight
15-4
3 KO/TKOs
10 Submissions
33-years-old
From  Calgary, Alberta
Training out of Tilt MMA
Ideal Card- UFC Canada sometime late this year
Ideal Opponent – Marlon Vera
Troy Lamson
Lightweight
11-2
3 KO/TKOs
6 Submissions
26-years-old
From  East Lansing, Michigan
Training out of Murcielago MMA/Michigan Top Team
Ideal Card- UFC Nebraska, August 25th
Ideal Opponent – Matt Frevola
Patrick Mix
Bantamweight
7-0
4 Submissions
24-years-old
From  Buffalo, New York
Training out of WNY MMA & Fitness
Ideal Card- UFC New York scheduled sometime this year
Ideal Opponent – Mark de la Rosa
Kevin Aguiar
Featherweight
14-1
9 KO/TKO
2 Submissions
29-years-old
From Longview, Texas
Training out of Longview MMA/Team 515
Ideal Card- UFC 226, July 7th
Ideal Opponent – Andre Fili
Kyle Stewart
Welterweight
10-0
4 KO/TKO
3 Submissions
29-years-old
From Tempe, Arizona
Training out of Arizona Combat Sports
Ideal Card- UFC California, August 4th
Ideal Opponent – Geoff Neal
Follow @MMATodayNews on Twitter and check out MMA Today's website for the latest in the world of mixed martial arts.