The Undefeated Vol. 5: Catalin Casaru and Bibert Tumenov
There are currently 41 undefeated fighters on the UFC roster that includes…
Martin Buschkamp (10-0), Azamat Murzakanov (7-0), Alonzo Menifield (7-0), Anthony Hernandez (7-0), Antonina Shevchenko (6-0), Maycee Barber (5-0), Bevon Lewis (6-0), Edmen Shahbazyan (7-0), Jim Crute (8-0), Tai Tuivasa (8-0), Dmitry Sosnovskiy (11-0), Jordan Johnson (10-0), Dominick Reyes (9-0), Paulo Costa (14-0), Trevin Giles (11-0), Alexey Kunchenko (19-0), Israel Adesanya (14-0), Claudio Silva (12-0), Khabib Nurmagomedov (26-0), Gregor Gillespie (12-0), John Gunther (5-0), Michael Trizano (7-0), Luis Pena (5-0), Brad Katona (7-0), Sean O'Malley (10-0), Benito Lopez (9-0), Manny Bermudez (13-0), Deiveson Figueiredo (15-0), Ketlen Vieira (10-0), Aspen Ladd (6-0), Lauren Mueller (5-0), Aleksandra Albu (3-0), Tatiana Suarez (7-0), Nadia Kassem (5-0), Mackenzie Dern (7-0), Sarah Frota (9-0), Mayra Bueno Silva (6-0), Marina Rodriguez (9-0-1), Taila Santos (15-0), Sergey Pavlovich (12-0), and Artem Frolov (11-0)
Catalin Casaru


Lightweight | 6-0 | Combined Opponents Record:  20-13 | Constanța, Romania | 5'6″ | 28-years-old
The native out of Romania, Casaru is without a doubt the best prospect right now out of his home country. Casaru on the feet he stands at 5'6″ which is very short for the lightweight division. With that said, Casaru is aggressive and as he does lack reach but he still throws well and is excellent at countering his opponents. The goal is to close the distance as he is an extremely explosive dude when it comes to his wrestling and he will lift his opponents and slam them to the mat.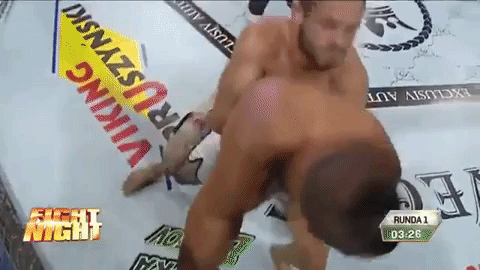 Casaru is also very good at catching kicks and taking his opponents down.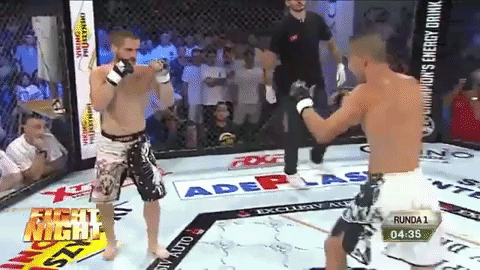 On the mat, he will smash his opponents with heavy and active ground and pound which is his best aspect easily. Casaru loves the crucifix as he does an excellent job passing guard and transitioning into the position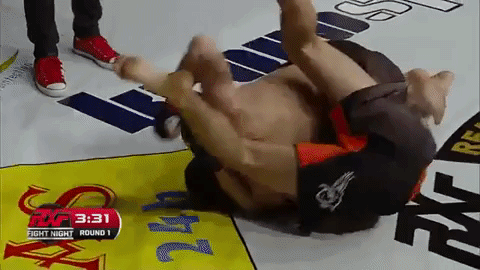 but he has no problem at all unloading punches no matter where he's at. He's been very dominant for the most part in his career but he has beaten the same opponent three times so he needs better competition.
What does it take to beat Catalin Casaru:
Casaru is just way to small for the division and through his career, he has weighed in at 154 and 153 so he could make 145 with the right nutrition. He has been hit a lot at the range before and against someone who utilizes the jab and footwork they could easily keep Casaru at bay and don't throw any kicks to avoid getting your leg caugh. Casaru starts aggressive and that is why he slows down in the third round and he will start to become more flat-footed and will overextend on the overhands. You will have to dictate the pace and just not allow Casaru to get inside and if he does look to attack the guillotine because he has had to fight through that a few times
Bibert Tumenov


Featherweight | 6-0 | Combined Opponents Record:  1-3 | Nalchik, Russia| 5'6″ | 21
Bibert's last name may sound familiar to most fans and that's because he's the younger brother of Albert Tumenov who was a former UFC fighter going 5-3 for the promotion and is now the Absolute Championship Berkut (ACB) welterweight champion. Tumenov has a background in boxing as he won competitions as an amateur and was a member of Russias National Boxing Team. Being much younger and more inexperienced, Biber has a similar skill set to his brother. On the feet, Bibert is an extremely dangerous striker who has all three of his finishes by strikes.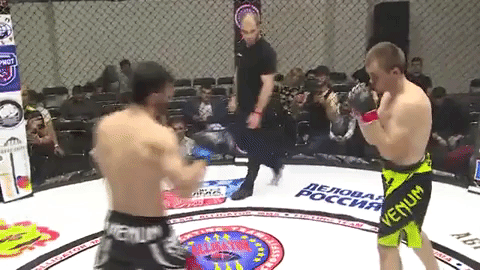 The Russian native has all the tools on the feet in terms of his striking with speed, explosiveness, athleticism, knockout power, composure, and cardio.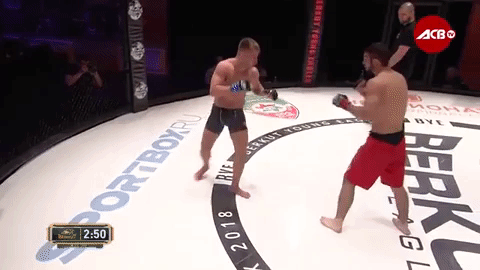 Tumenov is always throwing one-twos mainly with his left hand behind the right as that is where he holds the most power but he stays technical and is never throwing single strikes.
Tumenov also has a wicked uppercut he favors and uses it a lot to keep his opponents from getting the takedown as he meets them with the punch half way as they change levels. He stays light on his feet and keeps enough distance making it fairly easy for him to sprawl off takedown attempts as his reaction speed is good.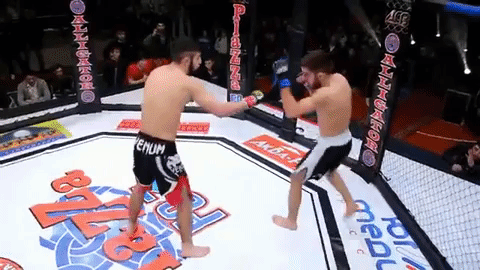 Tumenov has show he is able to get the takedown where he does have good timing of his shots but he doesn't have much to offer once on the mat. Tumenov has a great future and there is still a lot he hasn't shown I'm sure.
What does it take to beat Bibert Tumenov:
It will take a really good striker to beat Tumenov on the fight or maybe expose any wholes he possibly has in his defense. You will have to take Tumenov down cause on his back is the biggest questions that hasn't been answered yet. Tumenov is good at range and throws uppercuts to avoid getting taken down in the middle of the mat and avoid and shots. You will have to find a way to close the distance against the fence and tear Tumenov down that way as it has happened a few times in his career. He has popped back up quickly once taken down against the cage but his opponents have failed to pull him away from the cage. So if you can get the takedown and pull Tumenov off the cage you can make him work off his back and waste his injury and that is the key to victory.