Troy Lamson: 'I'm a Taller Chad Mendes, I'm a Nate Diaz with Takedowns.'
East Lansing, Michigan native, Troy Lamson is a top lightweight prospect. The 26-year-old prospect cross trains with Murcielago MMA and Michigan Top Team and holds a professional record of 10-2.
First of all, how did you get into MMA? Do you have any background in any other sport?
I come from a family of boxers, my uncles, and my grandfather. My dad John Lamson was a tough man and golden glove champ. My intestines weren't hooked together when I was born forcing the doctors to only let me wrestle. Then I started boxing with my dad later in middle school then finally started MMA fully my ninth-grade year.
Is MMA your full-time job or are you working somewhere else as well?
No, I'm an assistant manager at Five Guys, it's pretty humbling honestly. Now not only do I work at Five Guys because it's the only spot that will give me the hours I need to train and fight, but let me remind you I have a degree and a minor that I choose not to use so I can train and be fully committed, but I be flipping paddies on the Main Street of Michigan state grand river where I'm supposed to be the big fighter who was a scholarship athlete. Makes it full circle.

Who gave you the nickname "Pretty Boy"? Is there any reason behind it?
My high school coach Brandon Mohr gave the name in high school. I lived with him as a junior and over the time he realized I was a real prima donna when it comes to clothes and getting ready, especially for wrestling tournaments. I would always do my hair for them and they could never understand why.
Can you explain who you train with and how you came across the camp? Also, who are some of your main sparring partners?
I train at Murcielago MMA out of Lansing full time. I've been there since 2010 when I came to East Lansing to wrestle for MSU. As of two years ago, I started cross training once or twice a week at Michigan Top Team. My main sparring partners are Dequan Townsend, Devin Smyth, Moe Williams, Daron Cruickshank, Jason Fischer, Cody Stamann.

What would be your favorite striking technique and grappling technique?
High kicks are my favorite technique, and a d'arce choke is my favorite grappling techniques
You have fought in the states your whole career. Do you have any desire to travel to other countries and fought and if so where?
Yes, I'd love to fight elsewhere in the world, I'd love to fight in Europe and Japan. I feel like both sets of people would love my personality and style.
You fought at welterweight in the past. Do you ever plan on moving back up one day? Also, how is the cut to 155?
No, I plan on staying at 155. I only take fights at welterweight if that's the absolute only option. The cut to 155 for me being 6'1 is pretty brutal. Thankfully I have college wrestling that taught me how to endure the struggle.
You had a 17-0 record as an amateur, correct? Why so many before becoming pro? Do you have a favorite memory of your amateur career?
Yup 17-0. Well because I wrestled at Michigan State and wasn't allowed to turn pro and I didn't want to give up my scholarship. So in between seasons, I would take 1 or 2 amateur fights. My favorite memory as an amateur is beating David Evans. I was the 170 champ he was the 185 champ and we both put our belts up. I suffered a bad concussion in the first round and still found a way to get the finish in the second with barely remembering any of that fight at all.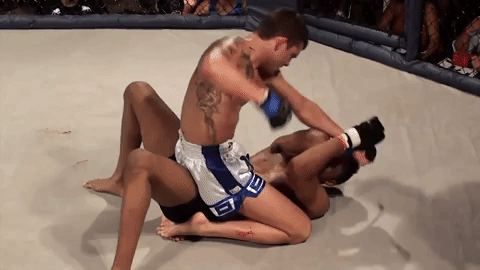 One dream fight, who would you like to square off with?
I am Conor McGregor's worst nightmare. I know I have some ground to make up, but I'm too tall and wrestling is too good. I'm a taller Chad Mendes, I'm a Nate Diaz with takedowns.
What makes you a different fighter from everyone else?
Well, one I'm good looking, not too many of those guys out there. I'm trying to bring a whole new demographic to this sport. I'm also educated and approach my fights as such. I have 8 finishes out of 10 wins and I like to think I excite the crowd inside and outside with a little bit of my personal moxie.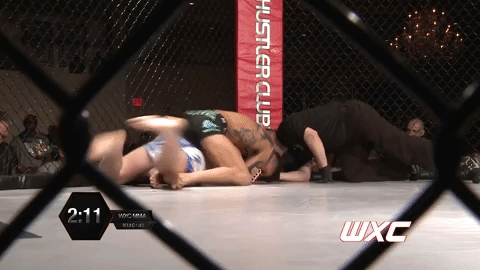 You just fought recently against Dustin Parrish on the WXC 71 card. For the fans that weren't able to watch the fight can you tell in your perspective how the fight went down?
It was a tough fight, 10lbs above my normal weight class. It was takedown party with added in flashy striking, a nice bloody fight that won in a sweeping fashion with all judges scoring all three rounds to me.
Four-fight win streak, whats next and when would you like to fight again?
I would like to fight again soon. What's next is hopefully a call from Dana or I would love to have a chance at The Ultimate Fighter or Contender Series.

Where do you see yourself in three years in MMA?
I see myself cracking the top ten rankings in the UFC, all my big threats went to the new 165 weight class, and a new handsome suave young king is chasing down the thrown.
Scooby Doo or Tom & Jerry?
Tom & Jerry
Follow @MMATodayNews on Twitter and check out MMA Today's website for the latest in the world of mixed martial arts.