The Week That Was In Combat Sports
The Week That Was In Combat Sports is a weekly column that catches you up on the week that was in the crazy world of combat sports!
The biggest news of the week came from the UFC Gdansk event where an unranked fighter beat an MMA legend. Donald "Cowboy" Cerrone went into the fight against Darren Till ranked #6 in the Welterweight rankings. Cowboy came out of the fight with a broken nose, a loss and now ranked #9. Is this the beginning of the end for a legend or just a hiccup? Either way, Till showed he is legit and was ready for a big fight. The sky is the limit for Till. Read more about UFC Gdansk HERE!
The beginning of the end! @DarrenTill2 with the beautiful combination that led to the finish! #UFCGdansk pic.twitter.com/BxGUbNI3W3

— UFC (@ufc) October 21, 2017
According to TMZ Sports, UFC Middleweight champion Michael Bisping choked a man at a 24 Hour Fitness gym for "taking his weights" and is now getting sued for assault, battery, intentional infliction of emotional distress amongst other things. The incident occurred in July and is barely coming to light just two weeks before the biggest fight in Bisping's career against former champion Georges St Pierre at UFC 217.
UFC's Michael Bisping Sued Over Alleged Gym Attack https://t.co/FMxkfLhSjM

— TMZ Sports (@TMZ_Sports) October 25, 2017
Michael "Venom" Page made his boxing debut over the weekend against a can in Jonathan Castano. "MVP" is undefeated in MMA (12-0) with 10 of his wins coming from KO, TKO or submission victories. Page is no doubt entertaining but wasn't he supposed to be a future champion just a few years ago? He's 30 now and still has a ton of talent – but is he a mixed martial artist or is he a boxer?
3rd round knockdown
by MVP. Michael Page
wins in his boxing
debut👊pic.twitter.com/mCHbvuKOMq

— World of MMA (@CM_fights) October 20, 2017
In his Bellator debut, Gegard Mousasi beat former champion Alexander Shlemenko by unanimous decision in an unpopular decision to many fans in attendance and watching on television. Mousasi may have won the fight but his eye got fucked up in the first round via a Shlemneko punch. As for all of the fans who thought he lost, Mousasi has two words for you, "Suck it"!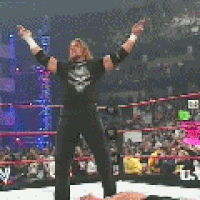 UFC President said on The Wall Street Journal's "The Unnamed Podvideocast" that the Floyd Mayweather Jr versus Conor McGregor boxing match did 6.7 million Pay-Per-View buys. If this number is indeed correct, it would be the most purchased PPV event in boxing history. Showtime hasn't responded to these numbers nor have they said anything lately regarding the fight. We all know Dana White is a little dramatic and spouts random shit out at times but if he is right, those are some big numbers for a fight featuring a retired champion and an MMA superstar with zero boxing experience.
KSW remains to be one of the best MMA promotions at putting on exciting shows and great fights. KSW 40 didn't disappoint. Flyweight champion, "The Violence Queen" Ariane Lipski won her match via submission in the first round. Don't be surprised if we see more violence from Lipski in the UFC or Invicta FC soon.
Ladies and Gentlemen
👑👑👑 "The Violence Queen" 👑👑👑#KSW40 pic.twitter.com/wJtVe1eOcS

— KSW (@KSW_MMA) October 22, 2017
Also from KSW 40, Norman Parke and Mateusz Gamrot fought for the second time. This time, Gamrot would poke Parke's eye and hit him with a low blow in the 1'st round. In the 2nd round, Gamrot would eye poke Parke again and the fight would be called off ending in a no-contest. But that wasn't the end to the drama, Parke would then go to Gamrot's corner and the craziness ensued…
Gamrot's cornerman punches Norman Parke. These things happen in MMA. #KSW40 pic.twitter.com/FdTN8VR9bt

— caposa (@Grabaka_Hitman) October 22, 2017
Heather Hardy took to the cage at Bellator 185 but got served a punishing beat down from her opponent Kristina Williams, who made her MMA debut. Be warned, the images below are bloody and gruesome and you might not even recognize Hardy.
The kick that would end the fight and break Hardy's nose open 
Heather Hardy has her nose kicked into her face. #Kickboxing vs #boxing #Bellator185 pic.twitter.com/Bp3ZEvwB39

— The 112 (@_THE112) October 21, 2017
Heather Hardy After Being Kicked In The Nose 
Heather Hardy got lit up like a Christmas tree. Damn. #Bellator185 pic.twitter.com/WFyQi5ZsZp

— Chamatkar Sandhu (@SandhuMMA) October 21, 2017
Damn Heather Hardy is tough as hell #Bellator185 pic.twitter.com/ZzuMKZq5eb

— MMA GIFS (@mma_gifs_) October 21, 2017
The UFC released their fight poster for UFC 218 in which Max Holloway defends his Featherweight strap against Frankie Edgar. Also on the card is a Heavyweight bout pitting Alistair Overeem against Francis Ngannou. The UFC posters have been dull and lackluster in the past, this one is decent at best. Hopefully the two fights bring more than the poster that is promoting them does.
UFC 218 official poster pic.twitter.com/2jeVLjedeb

— MMA Bros (@TheMMABros) October 20, 2017
Like most fighters, "Platinum" Mike Perry thinks highly of himself and thinks he will become Welterweight champion then go on to beat Heavyweight champion Stipe Miocic for the Pound-For-Pound championship. Somewhere Demetrious Johnson is laughing while on Twitch.
.@PlatinumPerry expects to be @ufc champ soon. And when he is, he's got some … well, some interesting plans. More: https://t.co/mvVETOocGX pic.twitter.com/7pO0vNYyuF

— MMAjunkie (@MMAjunkie) October 23, 2017
Conor McGregor showed up to UFC Gdansk to help corner his training partner and buddy Artem Lobov in his fight against Andre Fili. Lobos would end up losing the fight and McGregor would be under fire for calling Fili a homophobic slur.
Conor McGregor Attempting To Corner Lobov Even Though He Wasn't Really In His Corner
Conor McGregor was basically cornering Artem Lobov 😂 #ufcfdansk #therealmainevent pic.twitter.com/zZd41aAR0h

— Rina 🏀 (@RinaAnthony) October 21, 2017
McGregor Has Done A Lot For The LGBT Community In Ireland 
Remembering Conor McGregor's Tireless Campaign For Gay Rights & Marriage Equality https://t.co/kvIS8N1QxI

— WWN (@WhispersNewsLTD) October 23, 2017
Well Said By Dave Doyle 
Conor McGregor used his star power to help get gay marriage legalized in Ireland. Disappointed he used slur, but let's put pitchforks away.

— Dave Doyle (@davedoylemma) October 21, 2017
Hockey fights are sometimes fun and sometimes they are terrible. There are some hockey players that would probably fare well in MMA but it isn't very often we see a Superman Punch on the ice. The other night it happened and it was sweet.
The hockey fight with commentary @joerogan pic.twitter.com/2OIwsYt8Kz

— MMA Madness (@madness_mma) October 26, 2017
Dustin Poirier will be selling his fight kit for his upcoming bout against Anthony Pettis at UFC Fight Night 120. All proceeds from the sales of his fight kits will go to the family of Corporal Michael Middlebrook of the Lafayette, Louisiana Police Department who lost his life in the line of duty. If you want to help, this is a fantastic way of doing so.
Thank you all for the support! pic.twitter.com/7xAkjmreI7

— The Diamond (@DustinPoirier) October 23, 2017
For Combat Sports fans who want to watch a Heavyweight boxer with loads of talent, the WBA and IBF Heavyweight champion of the world Anthony Joshua will be fighting challenger Carlos Takam this coming Saturday from Cardiff, Wales, U.K. If you have yet to see an Anthony Joshua fight, he is a special talent that could one day be one of the best Pound-For-Pound boxers in the world. Before the fight this weekend, i suggest watching Joshua's last fight against former champion Wladimir Klitschko HERE

For breaking news, rumors, fight announcements and the rest of your Combat Sports needs stay tuned to MMA-Today! And follow us on Twitter @MMATodayNews!